21 BRIDGES 2015
Saturday 4th July | Richmond to Tower Bridge
The event began back in 2013 as a way of marking what would have been Jimmy's 21st Birthday – it also just so happens that the walk crosses 21 Bridges (we cross Tower Bridge twice) and the route is a little over 21 miles!
Challenge yourself this year – be part of 21 BRIDGES and walk #forjimmy to help keep young people safer.
Walking from Richmond to Tower Bridge for The Jimmy Mizen Foundation we will weave along the River Thames, across London's iconic Bridges and through the centre of the Capital.
Last year we raised over £15,000 enabling Barry, Margaret and The Foundation to continue to take our message of peace into schools and communities across London and the UK.
… this year our target is £25,000 which means a bigger event, even more wonderful walkers and lots more fun!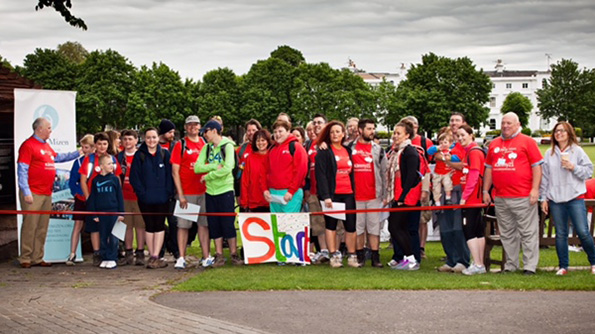 ROUTES
Standard Route
The Standard Route is the longer of the two routes and takes on 21 bridges of London. This route is definitely a challenge as you will walk over 21 miles and in doing so take in more of London's great landmarks.
Registration: 08:30am-09:15am 
Note: Previous walkers – the Startline has changed from 2014
Richmond Rugby FC
The Athletic Ground
Twickenham Road
Richmond
TW9 2SF
Family Route
Our family friendly route starts in Battersea taking in 7 scenic miles, 10 Bridges and finishes with the Standard route participants at Tower Bridge.
Registration: 11:30am-12:15pm
The Duke of Cambridge Pub
228 Battersea Bridge Road
Battersea
SW11 3AA
SPONSORSHIP
The sponsorship raised by you and your supporters is what helps to sustain the work of The Foundation. The registration fee purely covers event running costs.
We're asking all of you to do your best to raise £150 in sponsorship this year. So once you've registered you can create your own fudraising page, download the info pack and sponsorship forms at http://www.everydayhero.co.uk/event/21bridges2015
CHECKPOINTS & CHALLENGES
Our Marshalls will greet you at the beginning of the Standard and Family Route. They will supply you with route cards, emergency contacts and will keep a lookout for you at each of the checkpoints.
Follow us on Twitter @mizenfoundation
Follow us on Instagram @jimmymizenfoundation 
Add us on Facebook facebook.com/jimmymizenfoundation 

NOW ONTO THE FUN STUFF…
Make sure you don't miss out on sharing the best of your photo challenges with us – #21bridges during the walk and after the event!
Selfie with a new friend take a picture with a fellow walker or marshall…
Photobomb unexpectedly appear in the field of view of another walkers camera
London landmark send us your most artistic (instagram edited) London landmark
Best photo finish funniest, ingenius, most innovative finish to the walk
… and watch out for more fun surprises on the day!
"Myself, Barry and all the team at The Jimmy Mizen Foundation, thank you so much for your support and being part of our biggest event of the year – I'll see you on the start line!"
– Margaret